A skip bin is a sizeable open-top container. It is rectangular, and you can use it to dispose of your household and domestic waste. If you are planning a cleanout and have a lot of rubbish, hiring a skip bin is the best possible thing you can do. Builders bins Berkley provide skip bins for both household and industrial use.
You should know about the types of waste you can dispose of and the amount too. The bins come in a lot of shapes and sizes. Your skip bin service will come and take your bin to empty it at a further date. It is also instrumental in construction sites.



There are many types of skip bins. These are the most commonly used skip bins by the people.
Marell skip bins
The most common type of skip bins in use by the people is marell skip bins. They are generally rectangular in shape and range from two cubic meters up to eighteen cubic meters. They are commonly short in length but have higher sides.
They are quite compact, and you can easily keep them in small spaces. They are generally the size of a car. It makes it easy to load and transport. Their shape keeps the rubbish from spilling, and they don't tip over while moving. Some marell also come with wheels so that it is easy to move. Although people generally use these bins for domestic waste, they are also useful in construction sites.
It is not very easy to load them because of their tall sides. They are loaded onto trucks using a hydraulic pull and heavy-duty chains.
Mobile skip bins
Mobile wheels are different from the conventional skip bins. They are on a truck and can move quickly. They are handy for places where it is difficult to place the skip bins. One needs a special permit to place their skip bins on the streets. This problem does not occur with mobile bins. You can place them anywhere you like without a license. It is easy to move them in case there is any obstruction.
It is effortless to transport waste from one place to another using the skip bins. If you have a big property, you can move around it in a mobile bin and quickly load waste into the container. Moreover, marell bins have a heavy frame and can cause damage to the place where they are kept.
Mobile bins provide relief in this case, as they do not damage any property and are easily movable. You can hire a mobile bin for as much duration as you want and they are available in many shapes and sizes to suit your needs.
Hooklift skip bins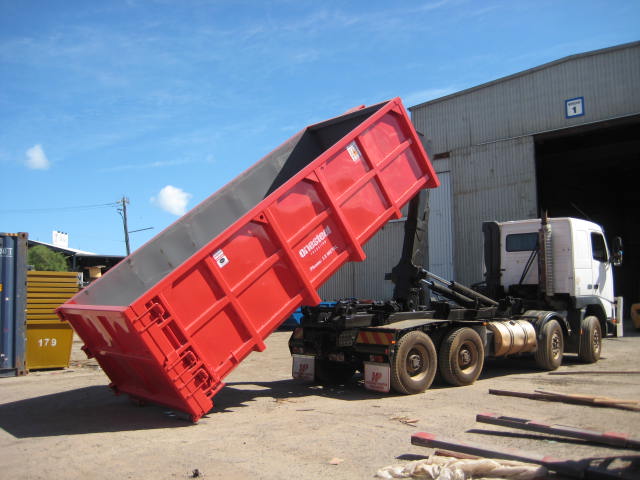 Although regular skip bins are quite useful and do the work, hook lift bins come into the picture when you have to dispose of a large amount of rubbish. They are transported by trucks. The trucks have a big hydraulic pull that lifts the front end of the bin while the rear end can be pushed on or off the truck with ease. The back part has wheels for smooth movement and storing.
Generally, they have shorter sides and are long, which helps them to carry a large amount of waste. The rear end also has a door that swings open, and you can load the bin with relative ease in comparison to other types of skip bins. Instead of making multiple trips, you can load a lot of waste into it and dispose of everything in one trip.
It is essential not to overload the hook lift skip bins else it can be at risk of tipping over while moving. It is mainly used for construction and industrial waste, but it is equally useful for domestic waste.
Skip bags
A skip bag is a friendly and cheap alternative to a skip bin. It gives us the same use as a skip bin. It can dispose of almost all kinds of household rubbish and waste. The best thing about them is they are very lightweight and easy to use. You can easily keep them in a small area, and they don't even damage the pathways and concrete floors.
You can hire the skip bags for any amount of time you want and your skip bin service will come to pick up the bag whenever you ask them to. They come in a variety of sizes and can carry a lot of waste. It is effortless to transport and dispose of the trash in a skip bag.
Conclusion  
The most comfortable and most convenient to dispose of your waste is to hire a skip bin service. They will work and help you at your time of need. They provide excellent customer service too. We read about the common types of skip bins above. You can choose the type of skip bin according to your need and requirement. Always keep the Earth clean and don't litter around.